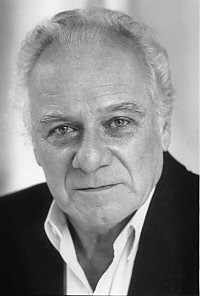 &copy Gundel Kilian
---
Preface Fritz Höver, Noverre Society Stuttgart
---
As a rule, dancers who have terminated their careers disappear.
Countless names come to mind, and the answers to the questions about "those no longer present" are generally diffuse, if not to say mysterious. Then one hears, "but she went to Prague," or "as far as I know, he now has a contract in ..." and so on. If one investigates the matter, it turns out that neither is she in Prague, nor is he in "wherever." They simply have disappeared.
Everything seems to indicate that they do not really want others to know about their uncertain circumstances. Some cover their tracks cleverly - and I know a lot of dancers who manage this very well. Others just stop making contact, and soon they are left alone, not needing to answer embarrassing questions. For no-one who has had to give up their most beloved profession is really doing fine. They do not want to talk about it. This loss already hurts too much. Why should one allow others to throw salt on the wound?
My compassion for this attitude is nearly infinite. I admit that the focus must be aimed forward and not get lost in a painful past. Those who are in the situation themselves know better than anyone, how hard this new path is, that they have chosen to go, or how much pressure they feel about the future. And still, they are robbing themselves of a unique opportunity: this would be the chance to give their colleagues an example of how to leave and find a new life. As I said, my compassion for this restrained attitude is enormous, but the possibility to function as an example has been lost.
Maja Langsdorff's research comes just at the right time. She begins exactly at that point, where up until now, only little has been said. She succeeded, with impassioned research, in putting the spotlight on some of these "dropouts" and make these examples shine. I have been waiting a long time for such a book. In the past we were only ever informed about individual fates, and these were usually of the prominent dancers who would always find a way or a transition from this profession to become legends. And these are glowing examples, who all had big names and who have maintained them in new or altered activities, the stars who remained stars even as they got older. This book, however, deals mostly with those not so well known, for whom the author has created a forum. She gives all those dancers courage, who up until now have only been ashamed to think about, "what will I do later?"