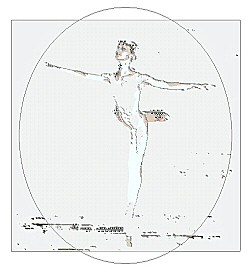 In conversations with people who have made ballet their profession, one repeatedly hears "Ballet is like a drug." Only those who have an intense passion for dancing can become professional dancers. For hardly any other profession demands so much sacrifice, so much energy, so much discipline, so much self control. What fascinates dancers about their work is the possibility of using their instrument, the body, to communicate through the music on stage and to express emotions through movement.
Dancing is their life, their calling - not their job. Most of them can not imagine a life without dancing. And the more exclusively they live in the close, protected world of ballet, the more difficult it is for them to leave this world and find a new orientation when their career in dance ends. In the present times, this usually occurs in their late twenties or early thirties.
In this book, lives and fates are documented, showing what helps in mastering the transition to a new life after dance: a good social network of family, friends, and acquaintances, but also interests and fascination with things aside from the ballet studio and the stage. Between the lines, one can sense how important it is to think about the "after" already "before." Unfortunately, many dancers just suppress such thoughts as long as they are dancing.